The Places You Have To Visit In Kuala Lumpur Malaysia!
Well, if you go to Kuala Lumpur. Don't forget to visit the must-visit places in Kuala Lumpur, Malaysia, guys!
Suria KLCC Park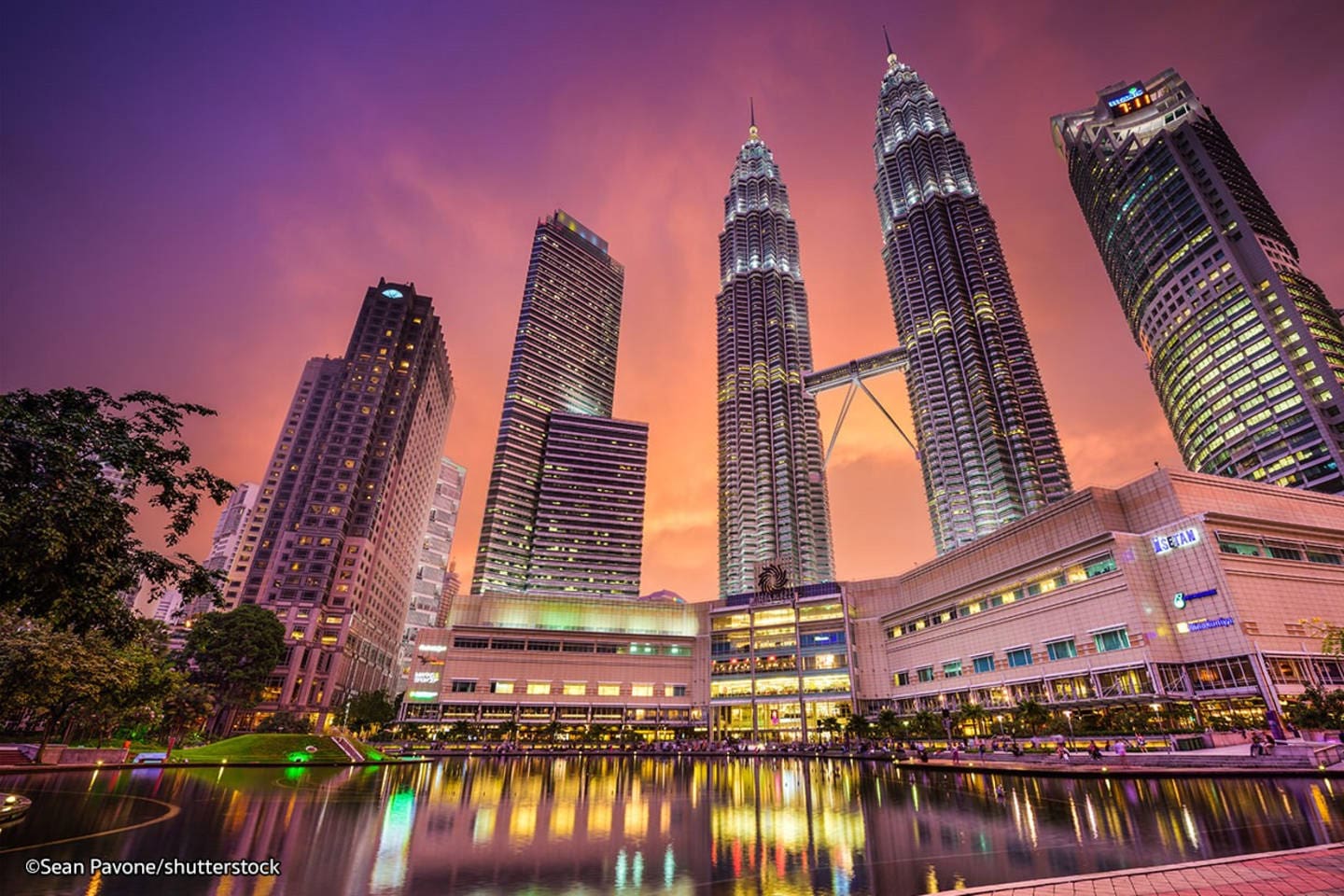 Petronas Twin Towers are still in the same complex as Suria KLCC



The Suria KLCC complex is located around the Petronas Twin Towers. In this park, you can enjoy the beautiful colorful lights in the fountain pool. If you want to go to the front of the tower, you can enter Suria KLCC Mall first then exit to the mall's main door and walk out to the front of the park with a water pool. This is usually where the Petronas tower will be photographed perfectly in your camera.



Petronas Twin Towers
The Petronas Twin Towers are the most must-visit destinations while in Kuala Lumpur. If you don't take a photo in front of the twin towers, it feels like something is missing, it's the same as not going to Kuala Lumpur hehehe. You can visit this place in the morning or evening. In my opinion, at night it is more beautiful because almost the entire tower emits a beautiful light.
KL Tower
The location of KL Tower is not so far from the Petronas Twin Towers. You can walk (not recommended, you know, because you will run out of energy), it's better to order a car online to the KL Tower hill. Visiting it in the morning is the right choice, you can see from the heights of the city of Kuala Lumpur. The ticket to the top of the KL Tower is around RM 100.
Pavilion KL
Even though this is a mall in general, this Pavilion Mall has become a mandatory destination as long as you are in the Bukit Bintang area. Usually the traveler will capture a photo of themself in front of this Pavilion Mall.
Petaling Street Market
Don't get the wrong focus, guys! haha



If you stay in the Bukit Bintang area, you only have to spend around RM 8 to this Petaling Street Market. Here a lot of cheap goods are sold, although not original but the quality is quite good compared to similar products in Indonesia.




Well, if you're around Petaling Street Market, you can just walk to Sri Mahamariamman Temple, Dataran Merdeka (KL City Gallery & Abdul Samad Building) and Pasar Seni (Kasturi Walk).




Sri Mahamariamman Temple

Sri Mahamariamman Temple is flanked by tall buildings.



Many statues of Hindu God and Goddess



After you go to Petaling Street Market, you just have to walk following the map to this Hindu temple. The place is not that big, but you can make a souvenir photo inside this temple.

KL City Gallery




To take pictures here, you have to queue if the visitors are busy.



You have to buy a voucher if you want to enter the Gallery. You can exchange this voucher for food at the mini cafe in the Gallery.



Located in the Dataran Merdeka area, you can get information about the city of Kuala Lumpur, Wall Art, and can buy Kuala Lumpur knick-knacks in this gallery.




Sultan Abdul Samad Building

Cool, right? Hehehe ..



Before you enter the Kuala Lumpur City Gallery, you will find old European buildings on the plains of independence. This building is called the Sultan Abdul Samad Building. The beautiful architecture of the building has been captured by camera travelers from various countries.




Masjid Negara




This state-owned grand mosque is located a bit far from the Bukit Bintang area. But if you come here, you are advised to wear modest and closed clothes if you use shorts and slightly revealing clothes. You will be given special robes for women and men.




Jalan Alor

is it crowded? The food here is pretty good depending on the restaurant you choose!



let's eat dimsum guys! nom nom nom...



Jalan Alor is known as an area to fill the stomach in Bukit Bintang because there are scattered food stalls and even street vendors selling their wares. Every day this road is crowded with tourists who are in Kuala Lumpur, especially on long holidays.




In addition to tourist destinations that are usually visited by tourists, there are still many places that you can explore while in Kuala Lumpur. If you know new interesting places to visit in KL, don't forget to comment below, guys!